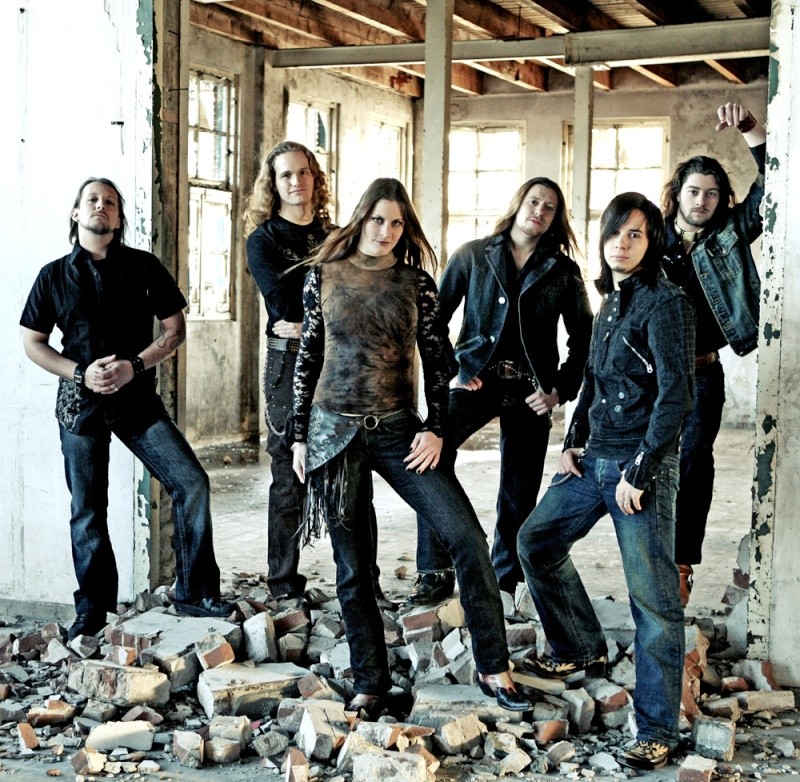 SHORT INFO:
Dutch metal band that was previously named Apocalypse when they were first formed in 1995. They can be described as a symphonic metal band with influences from classical music, doom metal, gothic metal, power metal and progressive metal. After Forever uses mixed vocal styles, consisting of death grunts (Sander Gommans), soprano vocals (Floor Jansen) and ocassionally clean male vocals (Bas Maas).
The band consists of Floor Jansen (vocals), Sander Gommans (guitar, gutural voices), Bas Maas (guitars), Luuk van Gerven (bass), Joost van den Broek (keyboards) and André Borgman (drums).
In 2002 Mark Jansen quit After Forever and subsequently assembled the band Epica.
In 2006 After Forever made their departure from Transmission records after spending 10 years with them. The album "Mea Culpa" has been made without the aproval of the band and therefore isn't supported by After forever. "Mea Culpa" contains a collection of After Forever singles, remixes and favourites separated in two chapters with guest appearances with celebrities such as Sharon Den Adel (Within Temptation), Damian Wilson (Ayreon) and Marco Hietala (Nightwish/Tarot)
In April 2007 they released their fifth studio album with the title "After Forever".
On Sunday 10th June they opened the Dimebag Darrel Stage at the 2007 Download Festival.
In January 2008 they announced a one-year break for their grunter's health reasons.
On the 5th of Febuary 2009 the band officially anounced that they are quitting the band after 15 years.
Official site: www.afterforever.com
ALBUMS: After Forever, Invisible Circles, Decipher, Remagine...
Most Listened Songs:
Energize Me - Preview
Equally Destructive - Preview
Discord - Preview
Cry With a Smile - Preview
Withering Time - Preview
Envision - Preview
Transitory - Previewry
Who I Am - Preview
Evoke - Preview
De-Energized - Preview
SIMILAR BANDS:
Sirenia
,
Tarot
,
After Forever
,
Xandria
,
Leaves' Eyes
,
Sonata Arctica
,
Delain
,
Epica
,
Within Temptation
,
Tarja
,
Nightwish
...